Repairs for appliances can cost more than purchasing a new one so when my Maytag washer stopped spinning and the cost to repair was over $200 plus labor I decided to look for a new one. After looking at
Consumer Reports
(you can borrow their book from the library or sign up for a free month subscription) I decided the Roper washer (by Whirlpool) was the most value for money and
Lowes
was offering them on sale - a win, win I thought. Unfortunately, it was a bad choice.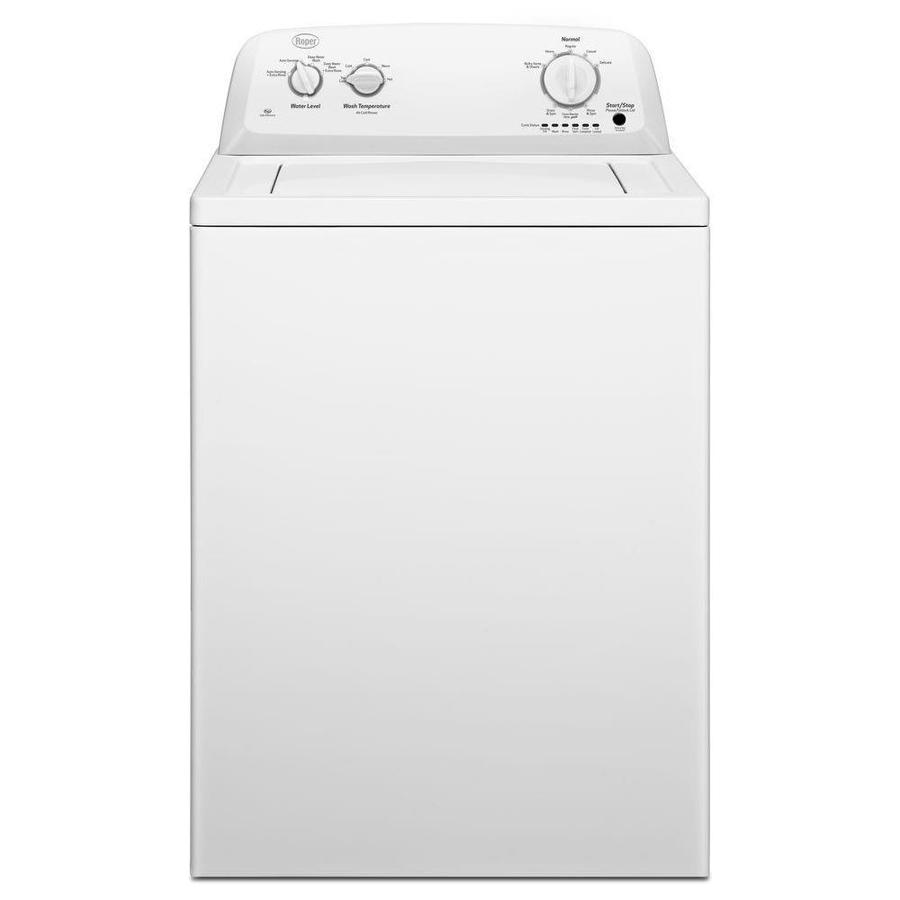 Apparently the washer manufacturers/government have decided that we are unable to make decisions for ourselves such as how big the load is, what temperature to wash in and discourage using fabric softener -there's no place to add the fabric softener unless you can catch the wash at the right time and unlock the lid. Indicating that we also can't be trusted not to put our hands into a washer that is agitating.
Even the use and care guide states that if you select the hot wash, cold water will be added to save energy.
All the sensors give way to a slew of problems with the washer all of which seemed incapable of working on mine.
The warm water is cold
The hot water is lukewarm (75 degrees)
There is no fabric softener dispenser
For a small load it completely fills the washer
For a large load it barely makes the top of the load wet
Often after washing, it drains then stops and doesn't rinse or spin.
Ironically, the Roper Washer is offered as a high efficiency applicance.
Note: Lowes will only help you if the appliance is under 30 days old or if you purchase their additional warranty. Whirlpool offers a one year manufacturer warranty but it takes 30 minutes or more to get through to anyone. Because the water stops filling when you open the lid, it was after 30 days that I discovered the temperature was cold for all washes.
Update: Whirlpool sent out an Appliance Specialist (Repairman) who found a few error codes and did some adjusting along with some advice and education on how the washer works. Note: According to him, our government no longer allows the old style washers to be built as they say they are not efficient.
Hot water won't ever be hot because the new "and improved" soap powders don't require hot water and if it's too hot it will kill the enzymes that clean the wash 80 degrees is as high as we can expect (this is considered cold by industry standards).

Apparently the washer will fill with water (sensing) depending on weight and not the size of the load so even a few t-shirts might cause it to fill completely (same as a large load).

The tub doesn't fill with water on rinse but "throws" water in as it is spinning.

It may drain and stop if the load is uneven (clothes should be dropped in and not wrapped around - make sure you have washing items with similar weight).

Use HE (high efficiency) soap powder and fabric softener. Because the rinse cycle doesn't soak the clothes during rinse, it won't get the regular soap powder out.

Clean with Affresh every couple of months (more expense).